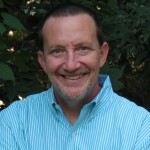 Jim Chandler has over 25 years of experience as a pastor and new church planter. In 2008 Jim invested a year serving with The Journey Church in NYC, a multi-site church known for its emphasis on small groups and effective ministry systems. Jim currently serves as the Senior Pastor at Crozet UMC, just outside Charlottesville, VA.
Jim graduated from the University of North Carolina with a double major in Economics and Political Science, and from Wesley Theological Seminary with a Master of Divinity degree.
He married out of his league and has enjoyed nearly 30 years of marriage to Lynda. Jim and Lynda have two adult daughters and a crazy pit bull named Tabasco. Jim is a big sports fan (especially the Tar Heels), a tech geek, and motorcycle rider.
Follow on Twitter: @jimc123